To equip our customers with real-time information on the location of their parcels and key performance measures regarding their deliveries, Fastway employs a number of leading edge technology platforms.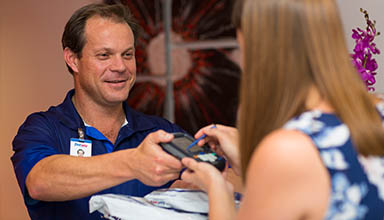 Real time online Track & Trace
Using hand held scanners; our courier franchisees scan each parcel at key interval points throughout its journey; at pickup, during transfer and at its ultimate destination. This data is then relayed to our website where our customers can access information on the status of their parcel or view delivery address details and a signature proof of delivery in a matter of minutes.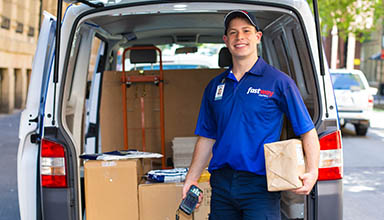 Multiple parcel tracking
For customers who send high parcel volumes, we offer a web based tool that facilitates the ongoing tracking of a number of parcels – a system that is automatically updated as new information is received from our Courier Franchisee's hand-held scanners. Through this system, our customers can log on to their own personalised Fastway site to view the latest status of all parcels they have sent.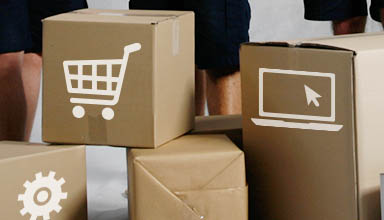 Application Programming Interface
For customers who wish to integrate a freight calculator into their website, Fastway has an Application Programming Interface (API).
The API can return key information including the cost and delivery timeframe, ultimately allowing customers to provide accurate shipping information to their customers no matter their location.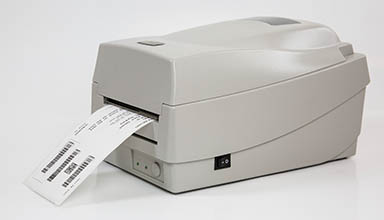 Fast Label automatic label printing
To facilitate and improve the dispatch of freight we offer a custom web-based label printing solution called Fast Label. This application has the ability to print delivery address labels and also automatically calculates the appropriate prepaid label required to send the parcel to its destination. This application can be interfaced directly into our customers pick and pack / accounting systems, significantly reducing despatch labour requirements. Additionally the system provides a variety of reports which assist our customers to monitor their freight costs.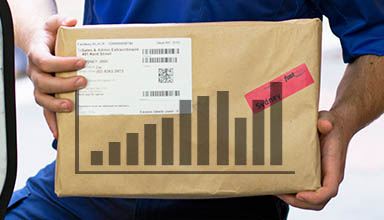 Key performance indicator delivery measures
Fastway has the capability to provide data, either formatted or raw, which analyses the delivery status and time for delivery on all parcels consigned via Fastway.